Finance
What is PCP?
PCP (Personal Contract Plan) is a flexible Hire Purchase agreement that enables you to have a reduced monthly payment thanks to a Guaranteed Minimum Future Value (GMFV) for your car in 2 or 3 years' time.
How does it work?
MyPCP.ie is Renaults' revolutionary new website and explains how PCP work as simple as A, B, C.
A Deposit & Mileage
You pay a flexible deposit and select an anticipated annual mileage at the end of your agreement. J.J. Burke Renault will agree a GMFV (calculated from your deposit + expected mileage) and you repay the difference between both
B Monthly payment
You only pay for the portion that of the car that you need to help keep the repayments low.
Like any hire purchase agreement you will still fund the car minus the deposit you have paid
C Flexible options
At the end your PCP you can - upgrade to a new car (with a new PCP agreement), keep your current car (making the final payment) or simply hand back the keys (with no further payments)
For more information please call us today on 094 9541359 or visit MyPCP.ie
Renault Hire Purchase
Hire purchase is a simple and easy way to finance your car over a period of time that you choose, 1 to 5 years. Renault Bank will purchase the car on your behalf. You then pay fixed installments over a flexible term of your choice. At the end of the agreement ownership transfers to you.
Step 1: Deposit

Pay a minimum Deposit

Step 2: Balance to fund

Your Salesperson will calculate your monthly payment based on the remaining amount to be finance on your vehicle

Step 3: Completion

Complete the purchase of the vehicle at the end of the agreement
The benefits of Renault hire purchase:
Peace of mind as your payments are agreed from the onset with a fixed interest rate.
Flexible payment terms to suit your budget.
You own the car at the end of the agreement.


OTHER SERVICES AVAILABLE
SMART Insurance - €399
SMART stands for Small Motor Accident Repair Technology and is a policy designed to assist in maintaining the appearance of your vehicle as at the time of purchase. The policy ensures your vehicle remains free from chips, scuffs, light scratches and minor dents.
Key features & benefits
Our SMART insurance policy provides a small body repair system that will keep your vehicle in showroom condition without compromising your no-claims bonus.
The policy ensures your vehicle remains free from chips, minor dents, light scratches and scuffs
If your claim is outside the parameters for SMART insurance and cannot be fixed under these guidelines there is a €250 contribution towards the cost of any individual body shop repair
SMART Insurance
A standard SMART insurance policy is sold for €399, for a three year insurance policy included in the price of this policy is insurer costs of €189, government tax of €19.95, administrative fees of €50, Dealer commission price of €100 and RCI Bank and Services income of €40.05
SMART Insurance covers
The SMART Insurance policy excludes

Private vehicles up to 36months
€3,000 benefit for cover against:
Dents not exceeding 15cm in diameter
Scratches not exceeding 15cm in length
Chips not exceeding 1.5mm in diameter
Bumper scuffs not exceeding 15cm in diameter

Panel replacement
Stickers and Decals
Beading and moulding
Third party liability cover
Replacement bumpers
Cracked or dented bumpers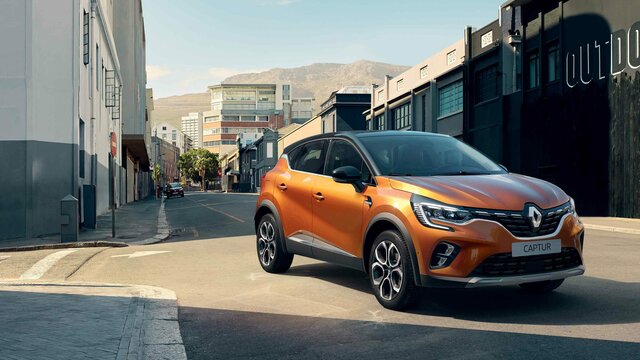 GAP Insurance - €299
If your vehicle is written off or stolen before you finish paying the finance on it, your car insurance payouts may not be enough to repay what you still owe and replace your vehicle with another vehicle of equivalent value. Guaranteed Asset Protection (GAP) is designed to cover this financial gap.
GAP Insurance protects you in the event of a total loss due to:
Accidental Damage
Fire
Theft
How does it Work?
| | Without GAP insurance | With GAP insurance |
| --- | --- | --- |
| Invoice price new vehicle | €20,000 | €20,000 |
| Motor insurance Payout | €15,000 | €15,000 |
| GAP Insurance | €0 | €5,000 |
| Shortfall | €5,000 | €0 |
GAP Insurance
A standard GAP Insurance policy is sold for €299 for a three year insurance policy, included in the price of this policy is insurer costs of €77, a government tax of €15, administrative fees of €50, dealer commission of €100 and RCI Bank and Services income of €53. The price of the GAP product and the associated costs will increase due to increasing levels of cover.
The administration fee noted above includes (but not limited to) the following areas of cost: Customer Service, Accounts management, Website maintenance, Training Costs, Distribution Costs, Product information Documents, Qualifications Cost, legal costs, & Documentation fees.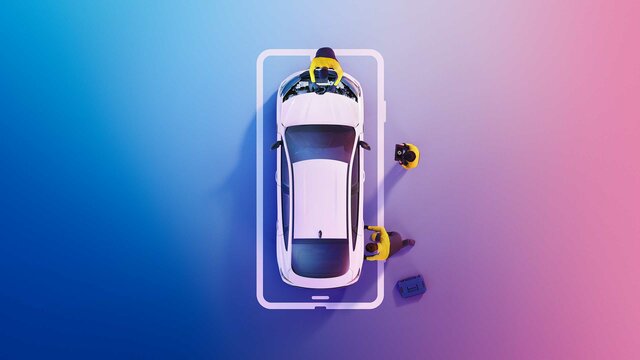 Key Insurance - €60
Key Cover provides compensation of up to €1,500 p/a should a registere insured key be accidentally lost, broken or stolen within Ireland. This covers your vehicles keys and your registered house keys (your address on your application), business premises keys not covered but Business vehicles are covered.
Why do I need it?
Lost or stolen car keys can be an extremely expensive inconvenience.
All car keys since 1995 have to fitted with a transponder chip (linked to a vehicle immobiliser) but this advanced technology means the average cost of replacing a car key is around €300.
If your house keys are on the same fob as your car keys, you have the extra hassle and expense of changing your home door lock too, but this will be covered by your key insurance policy.
Key Insurance
A standard Key insurance policy is sold for €60, for a three year insurance policy, included in the price of this policy is insurer costs of €80, government tax of €3.81, administrative fee of €10, Dealer commission of €20 and RCI Bank and Services income of €18.19
The administrative fee noted above includes (but not limited to) the following areas of cost: Customer Service, Account Management, Website Maintenance, Training Costs, Distribution Costs, Product Information Documents, Qualifications Cost, legal Costs & Documentation Fees
Opening Hours
Sales
Mon - Fri: 9am - 6pm
Sat: 9am - 3pm
Service Department
Mon - Fri: 9am - 6pm
Sat: Please enquire